Waikiki Whale Watching Oahu
(December 2023 through March 2024)
15% Off ~ Promo Code: Whales15
Adults: $99
Kids (2-11): $69
Infants (0-1): ♥NA
♥NA means for the safety of infants, they are Not Allowed.
*Our busses and boats are NOT wheelchair accessible.
Whale Watching in Oahu, Hawaii
Approximately 10,000 humpback whales migrate to Hawaii from Alaska each year!
Adult beverages will be available for purchase on the boat. Hard liquor goes from $5 to $10. Soft drinks, Beer and Seltzers are $5.*
Whales and You gives you the opportunity to see our planet's most majestic creatures in person.
Off the Gold Coast of Oahu, whales and dolphins are plentiful. You may be lucky enough to view both!
Special Early Booking Rate
Adults: $99.00
Children (2-11): $69.00

Days of the week:
Mondays, Wednesdays, Thursdays,
Fridays, Saturdays & Sundays

Dates:
December 1 – March 31

Duration:
2.5 Hours
*Tours may change/cancel due to unexpected weather or other circumstances. 10 passenger minimum.
Arrive at Kewalo Boat Harbor
You'll meet us at the Kewalo Boat Harbor not far from Ala Moana Beach Park.
This glamorous new vessel has two decks, mood lighting, surround sound, a Titanic-style bow and a bathroom on board.
Oh boy! You are in for a treat. Those Poi Donuts are Good! Says Brynne, next to me as I am typing this out. Yes, even our crew enjoys these tasty bites.

And some hot coffee as the perfect compliment.
Our new ship, the Ariya II, has two decks, a state-of-the-art sound system and a titanic-style front railing for your comfortable viewing of Hawaii's wild humpback whales!
Our "locally grown" crew members will get the party started! They'll inform you how to stay safe on the boat
We will begin our boat ride by reciting a Hawaiian chant – a prayer to the gods of the sea for a safe trip with plentiful whale encounters.
Shortly after, pastries and morning beverages will be made available for guest to enjoy.
Please enjoy our complimentary coffee, juice, and Hawaiian Liliha Bakery Donuts.
Watch Humpback Whales in the Wild!
We will cruise around the iconic Diamond Head monument in search of humpback whales. Keep an eye out for their tails, fins and blows of water.
Seeing whales up close will be an experience you will never forget!
If the whales we encounter are close enough, our crew will drop in our special underwater hydrophone microphone.
Listen as the microphone broadcasts whale songs over our state-of-the-art sound system!
As we begin to encounter humpback whales, our crew will share information about local sea life, along with interesting information you might not know about humpback whales!
As we head back to the harbor, sit back, relax, and enjoy the crew's Hula Show. 
At the end, please join us as we dance together to spread Aloha and give thanks.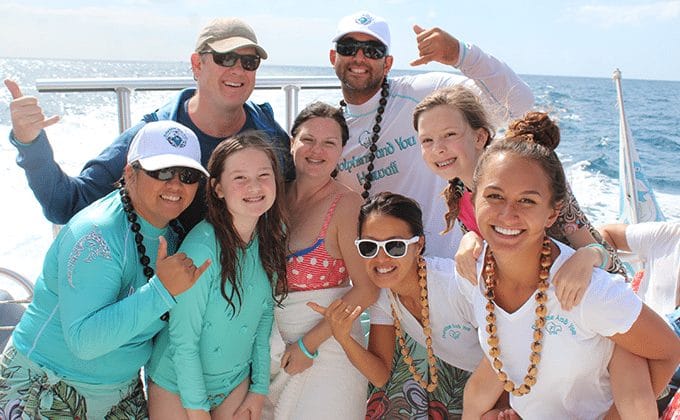 "A Hui Ho"! Until We Meet Again!
Thank you for joining us today on a fun-filled adventure on the ocean! Please don't forget about all the dolphins and sea creatures you've met on this adventure!
And of course, our friendly crew! Check us out on social media sites, too!
Our Commitment to the Environment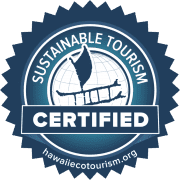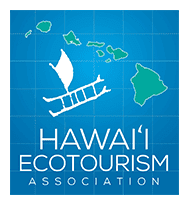 Whales & You is committed to protecting Hawaii's unique natural environment and host culture through the promotion of responsible travel and educational programs, relating to sustainable tourism for residents, businesses, and visitors.
Whales & You is committed to promoting environmental stewardship, cultural sensitivity, community well-being, and quality education within the travel and tourism community. Dolphins & You is certified by the HEA, Hawaii Ecotourism Association as a Certified Sustainable Tour.
For more information about the Hawaii Ecotourism Association, please visit hawaiiecotourism.org
AND YOU CREATIONS
307 LEWERS ST. #401 HONOLULU, HI 96815
JAPAN: 03-4578-9390 :: DAILY 5:00AM TO 3:00PM
HAWAII:+1-(808) 696-4414 :: DAILY 8:00AM TO 6:30 PM
Copyright © And You Creations