Answers to your Frequently Asked Questions about our Tours
If you're going to swim with the dolphins in their natural habitat, here are some things you might want to know.
What do I need to bring?
Swim wear (please put on before boarding the bus), towel, sunscreen (eco-friendly sunscreen is available for $5 on the bus), credit card, windbreaker, jacket or shawl, hat, sunglasses, motion sickness pills (if necessary — please take before boarding the bus for best effect).
What do I NOT need to bring?
Passport, large sums of money, jewelry, assorted valuables, watches, diamonds, tablets, cameras*
*While you can bring you're own camera, we do not recommend bringing one. Our photographers can chronicle your tour with us so you can fully be in the moment with the dolphins!
Can I go by myself?
Of course, you can!
All of our staff are very friendly, so you can participate even if you're alone. This is also a great way to make new friends!
Everyone coming on the tour will also be friendly and excited, just like you are! It's a great way to meet people!
What if I can't swim?
Not to worry.  Most of our crew are veteran lifeguards and are safety certified.  Plus, life vests are mandatory for guests so you'll always stay afloat!
Can my children participate?
Our lifeguards will assist you, so no problem. We also have children's life vests. Small children should be accompanied by a parent or guardian.
Is there a restroom on board?
Yes, there is. And don't forget: the ocean is right there! 😉
Can a person in a wheelchair participate?
For guests using a wheelchair, please consult our office. We have had guests in wheelchairs participate in the past so please contact us before hand.
Are tips required?
Tipping is an American custom. It is appreciated but not solicited. It's all up to you.
Can I purchase an underwater camera on board?
Sorry, but underwater cameras are not sold on board.
Can I touch wild dolphins?
No. It is illegal. Dolphins are protected wild animals so physical contact is not allowed. However, you are sure to have an experience of a lifetime just by encountering these magnificent creatures.
What is your cancellation policy?
Tour fees will be fully refunded if cancellation is made more than 24 hours prior to the start of the tour. Please note that the tour starts early in the morning (departing Waikiki at 6am HST and 9:30am HST). Fees will be refunded fully if a doctor's note is presented for cancellations made within 24 hours before the tour.
Can I participate during my menstrual cycle?
It's OK, as long as you use feminine products made for swimming.
Can pregnant women participate?
It depends on the term, but please be careful not to slip and fall on board.
Ready to have a life-changing experience?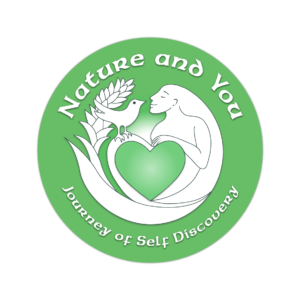 Here are a few things you should know before hiking the Manoa Falls Trail and visiting the Manoa Falls.
What should I bring?
Please bring comfortable shoes and clothing.  Please make sure your shoes can be in the mud, as this part of the island can receive rain.  A light rain jacket or hat would also be a good idea.
How long is the tour?
The tour lasts about 4 or 5 hours from pick up to drop off
Can you pick me up on other parts of the island?
Sorry, but we can only pick up at designated locations around Waikiki.
How difficult is the hike?
The 45 minute hike is very mild and can be done by most people, from children to the elderly.  
Do you have a vegetarian option?
Please contact our office to request a vegetarian meal
Can I swim at Manoa Falls?
It is not recommended to swim on this tour.  If you'd like to swim, then be sure to check out our Dolphins and You tour!
Is tipping required?
Tipping is an American custom. It is appreciated but not solicited. It's all up to you.
Ready to experience Hawaii's natural beauty?
Before you "eat local, feel local", be sure to learn a few things about the Island and You tour.
What should I bring?
Comfortable shoes and clothing is a good idea, as well as a hat, sunglasses and sun screen.
How long is the tour?
This tour lasts around 8 hours, from pick up to drop off
Do you provide child seats?
You are advised to bring a seat with you, if it is required for your child.
What language is this tour in?
This tour is conducted in both Japanese and English, depending on the language of the guests.
What if I'm allergic to seafood?
Please contact our office to discuss any dietary restrictions.
Can you pick me up at the airport?
Sorry, but we only pick up at select locations around Waikiki
Ready to Eat Local, Feel Local?
Explore our tours and follow us on social media!