Welcome to Oahu Island!
Don't miss out on the many unique experiences that the island has to offer. Explore the information below to discover the best tours for you!
More on Oahu >>
Map & Comparison >>
Ocean Adventures
Island Tours & More
NO PROMO'S will work for the Pearl Harbor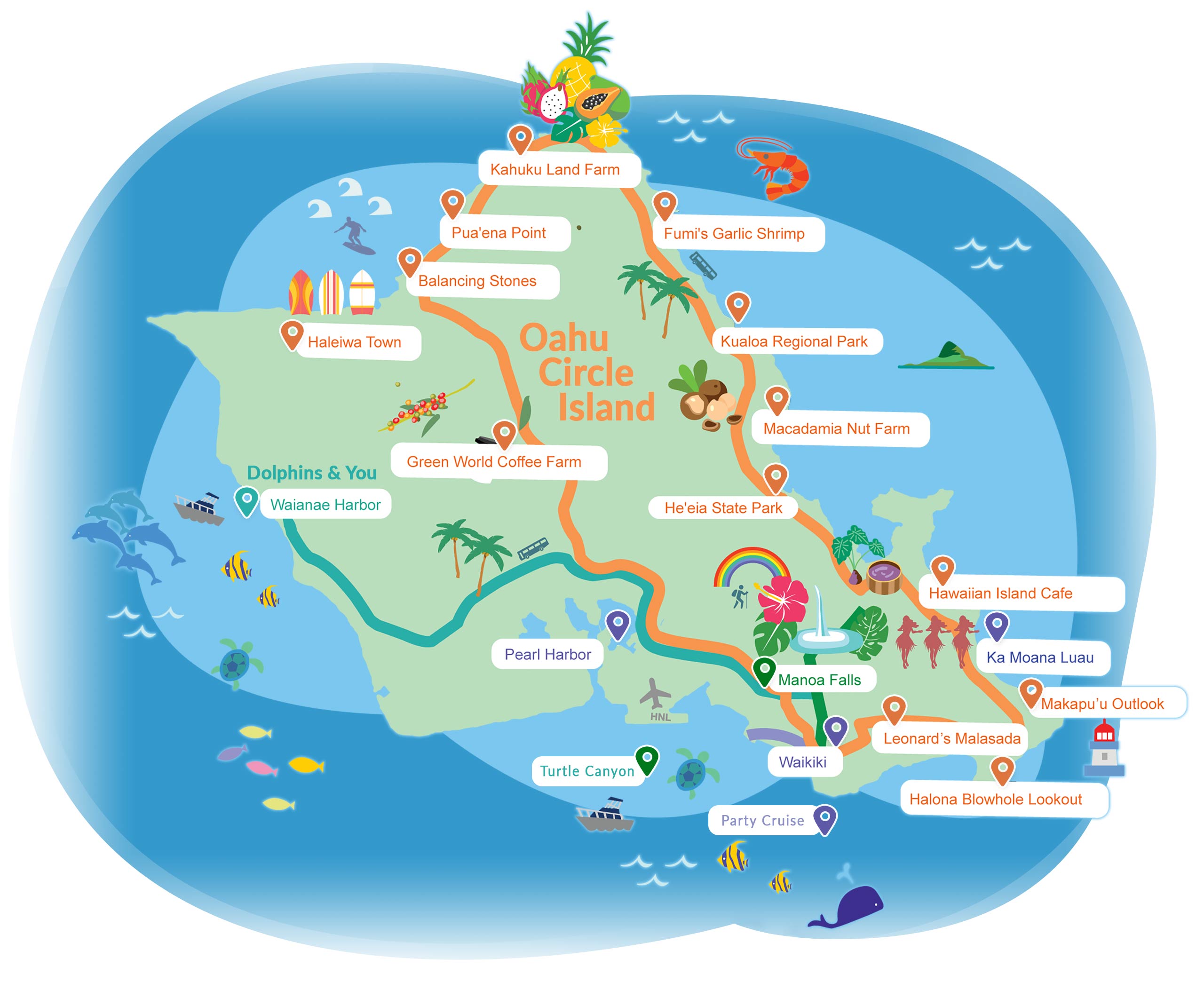 Oahu Tours by And You Creations
1. Dolphin Tour and Snorkeling with Oahu Water Activities
Dolphins and You is a 3-hour cruise from the west side of Oahu where you can experience Hawaiian spinner dolphins in their natural environment. In addition, the tour provides a premier snorkeling experience, delicious lunch bentos, Hawaiian cultural information, and a hula performance by the crew!
✔ You'll view the Hawaiian spinner dolphins as they swim along the coast in their natural habitat.
✔ Listen up for the crew to share facts about marine life!
✔ Dive into the pristine waters in search of hawaiian reef fish and sea turtles.
✔ Don't forget to glide down our 20ft waterslide and take a paddle on one of our kayaks or paddle boards.
✔ Enjoy Hawaiian culture through our hula performance, hawaiian oli, and different facts shared by the crew throughout the tour.
✔ Satisfy your taste buds with a delicious lunch bento. Choose between Guava Chicken, Hawaiian Style Snapper, or Vegetable Tofu stir-fry.
✔ Feel free to grab it from the crew whenever you're hungry.
✔ Sign up for complimentary transportation when booking if you'd prefer to relax on our luxury buses on your way to and from the harbor.
2. Turtle Snorkeling with Hula Performance
Turtles and You is a 2-hour cruise from Honolulu to the most famous snorkeling location on Oahu's south shore. You'll share the warm Hawaiian waters with sea turtles and tropical reef fish. This beautiful experience is enhanced with several other tour features such as a light breakfast and hula performance.
✔ Snorkel around the reef in search of hawaiian green sea turtles and tropical reef fish
✔ Indulge in coffee and pastries as the morning unfolds into a day of fun
✔ Take pictures on the wrap around bow capturing the diamond head state monument in the background
✔ Watch as the crew performs a traditional hula to the song Waikoloa
3. Sunset Cruise with Live DJ
Oceans and You is a 2-hour cruise from Honolulu where you'll dance the night away to a live DJ performance. As the sun sets, make memories that will last a lifetime as you bask in golden hour, cheers drinks, and move to the music on the dance floor.
✔ Take in views of the sunset from the wrap-around bow and 360 degree top deck
✔ Select your favorite drinks from our bar, the first one's on us!
✔ Dance under the light show to the DJ's live set personalized just for you
✔ Enjoy views of the Waikiki skyline as as cruise along the coast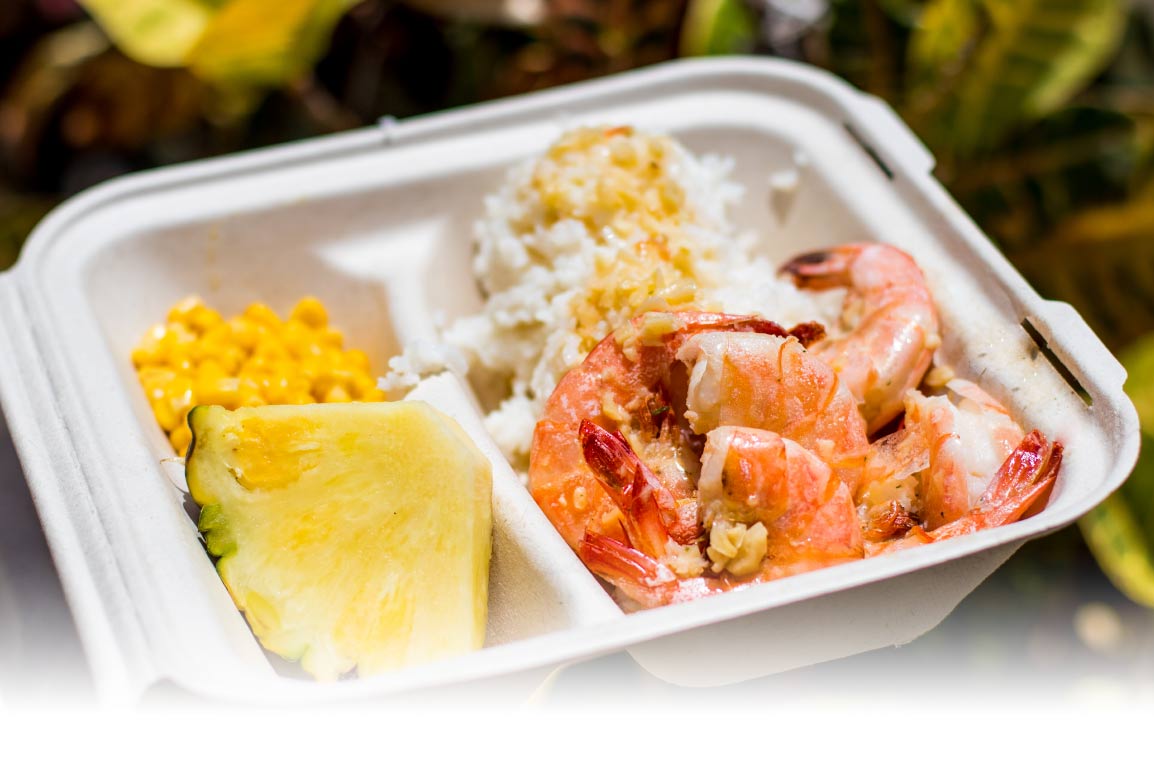 4. Circle-Island food and sightseeing tour
Island and You is a 9-hour tour leading you to the best views and flavors that the island has to offer. You will have the opportunity to see some of the best beaches, historical sites, and lookouts! You'll try local favorites such as malasadas, kahuku shrimp, haupia, and more. Learn about the island and Hawaiian culture from our tour guide as he passes his knowledge to you.
✔ Relax into your seat as you depart Waikiki for a day of excitement
✔ Our tour guides are rich in historical information and are happy to expand on any topics you are interested in
✔ Satisfy your taste buds with new flavors as we make several stops for samples and enjoy a filling lunch
✔ Appreciate the islands beauty from the key locations that we've handpicked just for you
✔ Take pictures to share your experiences and ensure that the memories never fade
5. Waterfall Hiking Tour
Nature and You is a 4-hour tour with round trip transportation from your hotel. Adventure through the Manoa jungle following our knowledgeable guides as they lead you to a 150ft waterfall. Following the hike, you will visit the Tantalus Lookout to enjoy a delicious lunch and breathtaking views of the south shore.
✔ Breathe in the fresh Manoa air as you make your way up the trail towards the waterfall
✔ Tour guides will provide fun facts and information about the native plants and surround environment
✔ Once you reach the top, take in views of the 150ft waterfall. Don't forget to ask your guide for a picture!
✔ After you've made your way back to the van, relax for a quick drive to the Tantalus Lookout
✔ Replenish your energy with a delicious lunch while taking in the views of the island