Imagine the gentle sound of waves caressing the horse, the warmth of the tropical breeze carrying exotic floral scents, and the allure of Hawaii's enchanting paradise.
While there are countless reasons to visit Hawaii, one activity that stands out for nature lovers and adventure seekers is hiking.
Among the many hiking trails that Hawaii offers, the Manoa falls hiking trail on Oahu is a must-experience adventure. At the end of this trail lies the captivating Manoa Falls, plunging approximately 150 feet into a natural basin.
What makes Nature and You: Manoa Falls Hiking Tour so appealing?
1. Complimentary Waikiki Pickup and Drop off
Nature and You's tour offers hassle-free transportation, including complimentary pickup and drop off from Waikiki hotels. After the hike, you won't have to worry about how to get back to your hotel. With Nature and You's round trip Waikiki transportation service, you will save time and money on uber or buses.
2. Expert Hiking Guides
Throughout the tour, experienced hiking guides accompany you. Not only do they introduce you to the diverse Hawaiian flora during the hike, but they also share intriguing stories about Hawaii from a local perspective as you journey from Waikiki to the Manoa Falls Hiking Trailhead. Whether you are seasoned hiker or new to the experience, our guides ensure a pace that suits everyone.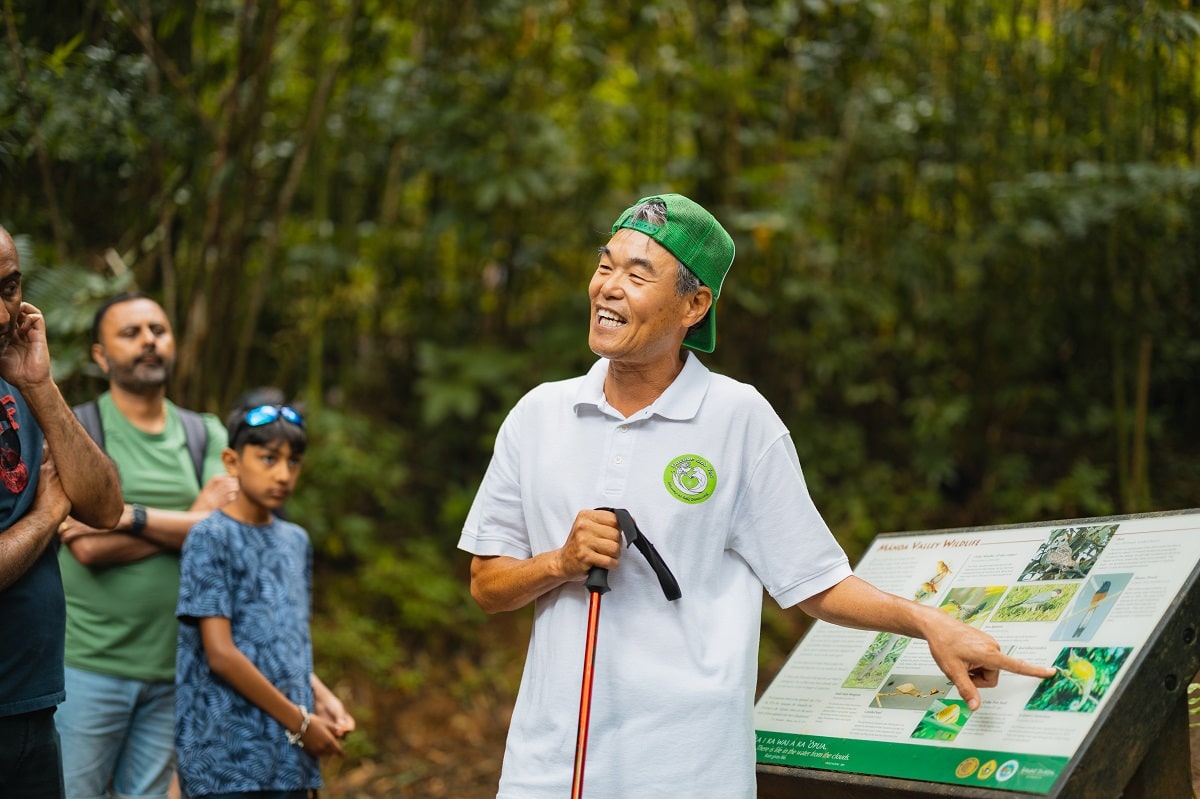 3. Complimentary Healthy Lunch from Local Eateries
Savor a complimentary lunch featuring locally loved sandwiches. Choose from pastrami, veggie, tuna sandwich, and acai bowl options. After the hike, indulging in a delicious and nutritious lunch is the perfect reward.
4. Visit to Tantalus Lookout
Lunch isn't just about food; it is also about the view. Enjoy your meal while gazing upon the panoramic beauty of Diamond Head and Waikiki from the Tantalus Lookout. This view alone is worth visiting.
5. Provided Hiking Essentials
Preparing for a Hawaii trip can be daunting, but with Nature and you, hiking essentials are covered. Hiking sticks, water, and disposable raincoats are "Sometimes" provided but not guaranteed, ensuring you are equipped for an enjoyable hike. Please note that disposable raincoat is provided when raining)
If you are planning to include the Manoa Falls Hiking in your travel itinerary, consider the added comfort and joy that Nature and You brings to the experience.
Booking the Nature and You tour is easy! Please visit andyoucreations.com to make a reservation!
Discover the natural beauty of Hawaii, relish captivating insights, and embark on an unforgettable journey with Nature and You's Manoa Falls Hiking Tour!
Nature & You ~ Manoa
(Lunch Included)
Hike the Manoa Falls Trail
Discover the beauty of this tropical paradise and learn the history and culture of a favorite natural spectacle. A hike along Manoa Trail, lush forests leads you to the awe-inspiring Manoa Falls, where history and nature collide!
Ages (4+): $98
Infants (0-3): ♥NA