Humpback whales, also known as "Kohola", are one of the larger species of baleen whales you can see here in Hawaii. But despite their size they are such graceful creatures. We often see them breach while on the Dolphin tour. They propelling their bodies out of water and land on their side, making a spectacular splash! Humpback whales visit Hawaiian waters each year from November to May with the peak of the season being from January to March. If you want to so some whale watching in Hawaii, check out some of our top picks. And have your waterproof cameras ready!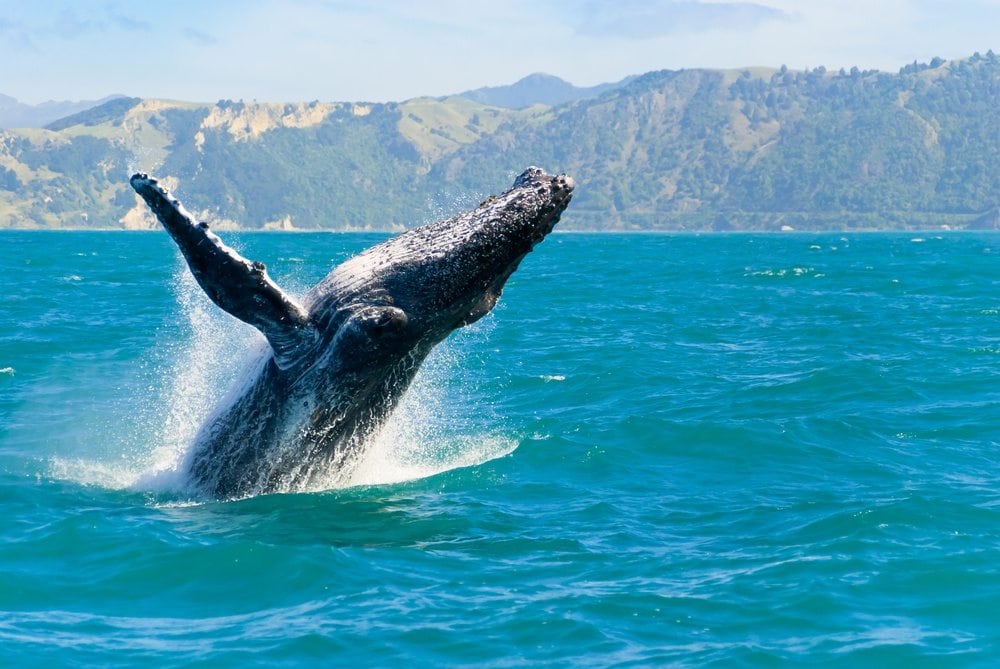 The And You Creations tour "Whales and You" is more than just a whale watching tour. On top of seeing wild humpback whales in paradise, you will also enjoy live hula performance, a Hawaiian chant and a buffet lunch! To celebrate its first year, tickets are $20 off.
Maui is known for some of the best whale watching in the world. Pride of Maui has an amazing glass bottom boat where you can see all of the amazing marine life float by below. And they make a strong commitment to customer service with their guarantee. Whales will be sighted, or your next whale watch tour aboard the Pride of Maui will be complimentary!
Voted the Best of Kauai for whale watching boat tours, Capt. Andy's offers an opportunity to view these beautiful creatures in their natural habitat. Their experienced captains respect the Hawaii laws that require boats to stay 100 yards away from these endangered species, while providing some education about these sea mammals while you enjoy the day. Capt Andy's has  been exploring the Na Pali and Kauai waters since 1980 and it shows!
Another place to see whales in Hawaii is this top rated spot and the name says it all! Located near Honokohau Harbor on the Big Island, guests are treated to a whale watching adventure they'll never forget. Guests highlight the crew's concern and care for first-timers and Captain Dan's dedication to ecological preservation. If you want to see some whales and learn from a fun crew, this is your tour!
Hopefully you'll enjoy some whale watching on your winter trip to Hawaii and see these beauties in all their magnificent glory!
See whales in the wild on a Whales and You Tour!

Join an Whales and You tour to see wild humpback whales in Oahu.